[ad#suk1]
Lenovo was one of the companies which started giving Facial Recognition program in their notebooks. Other brand users may have been jealous of this feature. Maybe the maker of this software were also desperate to get that feature in their PC or notebook so they designed a beautiful software which I am going to introduce to you today.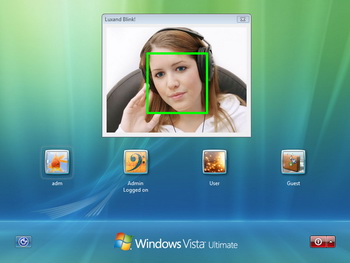 Luxand Blink is a masterpiece in the history of softwares. It allows you to login to your PC with your face. All you need is a web cam attached to your PC and this sweet software.
Earlier Key lemon also introduced this concept but the bad bad company demanded money. I think there is a free alternative of everything in the IT world. So here comes Blink to rescue. A free 8MB application.
Features:
Windows 7 and Windows Vista 32 Bit versions.
Free handy application.
Easy To Use.
Fast Processing of image even if you change your looks 😛
Also takes picture of the person who tries to access the PC with wrong password or face.
I could not test this software because I am running a 64 bit version. So It won't run on mine PC.
Links:
Download Luxand Blink: Download
Homepage: Visit
And last of all sorry for not posting for many days as my twitter account and my email id's were hacked. But I got my email ID back 😀
[ad#suk2]
Tweet